As marketers, we are expected to drive measurable gains for our brands. We need the tools and technology to not only create those results, but to measure those results accurately. There are a number of reasons why chief marketing officers have the shortest tenure of anyone in the C-suite. Leadership expects us to prove our marketing investment contributions to tangible gains in performance, including sales and revenue.
Marketers are regarded as the owners of the customer journey and user experience. Dissecting the path to purchase and creating and maintaining effective experiences is not easy. And let's not forget how we are the ones charged with adopting and implementing technology that permeates the entire organization, such as customer relationship management (CRM) systems and marketing automation tools.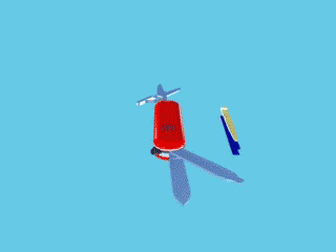 Who among us hasn't wished for a magic bullet or a surefire hack? There is no such thing, of course. But quality location data can be a marketer's Swiss Army knife: a multifaceted tool that affords benefits throughout the life cycle of a campaign—and beyond. As marketers, we are typically evaluated on a quarterly basis, even though some buying journeys take longer. There is a pressure to deliver "quick wins" while advancing a long-term strategy. Location data helps us do both in the three following ways: 
1. Deepening your audience understanding
Marketers are expected to have an in-depth understanding of their audience, including how they behave online and in the real world. By analyzing real-world behavior patterns, marketers can draw valuable conclusions about their audience and map the customer journey.
For example, by using location data, a QSR brand might uncover that its customers tend to visit a particular category of place before coming in for a meal. A retailer might unearth regional trends in how people shop. Or, a direct-to-consumer (DTC) brand could discover that its most loyal customers have a propensity for frequenting gyms and health- and fitness-related stores.
Part of cultivating a brand image is realizing what you are not. Marketers also use location data to gain a better understanding of their competitors and how their customers differ. With location data, you can analyze your competitors' audience, the overall landscape and calculate market share. Location-based insights, about your own brand and your competition, can inform everything from your campaign creative to your marketing communication to other, big-picture strategy decisions.
2. Sharpening your targeting
Location-targeted mobile ad spending is forecasted to grow from $9.8 billion in 2015 to $29.5 billion in 2020, according to BIA/Kelsey. Visiting a location is a powerful signal of purchase intent. Using location data, advertisers can create custom geofences so they reach people where they are, in real time.
You can also layer location data over your first-party data to create nuanced, scalable audience segments and to target the people who are most likely to convert. To take a classic example, an auto dealership could create a segment of prospects who meet key audience demographics, and who have visited a dealership within the last 30 days.
By analyzing behavior patterns, you may recognize valuable trends that will help you spend your budget more efficiently. Perhaps you get better results by running your campaign at certain times of day, for example. You will certainly improve results by reaching the people most likely to take action, with creative personalized to reflect their need state, behaviors and location. In fact, a recent Total Economic Impact (TEI) Study by Forrester Consulting, commissioned by Factual, found that Factual customers generate a 202 percent ROI on their targeting investment and a 47 percent lower cost-per-action (CPA) on average.
3. Refining your measurement
As mentioned, you need tools for proving your marketing is delivering results. Location data plays a valuable role here, too. To begin, you can measure in-store visitation. So, you might compare store traffic during and after a campaign to your benchmark to determine the effect of your marketing.
Businesses are using this measurement strategy to breathe new life into "traditional tactics," like out-of-home, since they can now more easily measure the impact the OOH campaign has on foot traffic. Location data is also a key part of advanced TV's value proposition, as brands can deliver ads to specific households on the basis of their location, among other factors.   
Location data allows you to use key performance indicators like store visits and incremental lift to demonstrate short-term marketing gains. By pairing it with other metrics, from conversions to app downloads to online behavior data, you can forecast and track big-picture marketing results, i.e., sales and profitability.
Throughout an entire campaign life cycle, and even beyond, location data provides measurable value for marketers. It is not a shortcut, per se, but rather, a multi-use tool for driving campaign results and building your business.
Factual is the location data company that helps marketers and their organizations use location to better understand, reach and engage consumers. Customers use Factual's insights, targeting, measurement, and data enrichment products to build and execute digital advertising strategies, understand audiences, measure success, and support innovative business solutions.
Via: adage.com